Company
Company - about us
Company founded in June 1994 by Juan Carlos Garcia Puigcerver Aldeguer and his wife Teresa Hernandez because of their enterprising spirit and have been associated with other companies without recognition of their work in their knowledge and belief.
Electrónica y Antenas Negri, in an effort to improve, always in continuous training, based on the most prestigious brands of manufacturing. Always has been growing thanks to the companies and individuals who have relied on it to prepare their projects and contributions to improvements of the ideas that the client has for the present.
One of the data to take into consideration are the means of transport: 4 vans and instruments that our company has to perform any installation or repair of all the sections that deal. In fact today we are one of the few companies in the province of Alicante, which is authorized and telecommunications installation company for buildings in the C.T.I.-.2 type or Fiber Optic, with all materials for installation and certification.
Highlight the value of the group of people who have been collaborating and working today. Providing services with professionalism, but always together as a family. It would be unfair to forget about those people in the growth and strength of our company. More and more we are expanding our services to businesses, individuals, institutions, hotels, residences, etc..
Nosotros
Installation CompanySAT-DTT C.T.I. 546
C/. Blasco Ibañez, 35
PO: 47 - 03140 Guardamar del Segura (Alicante)
Phone: 96 672 59 70
Fax: 96 672 74 55
Mobile: 657 807 587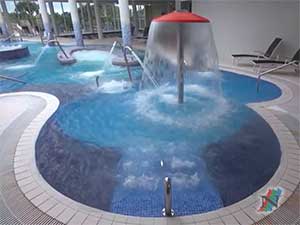 Marina Senses Spa & Welness
Our work at Marina Sense Spa has consisted of installing the centralized audio and public address system.


New Winter Hours
Electrónica y Antenas Negri, S.L. informed that, during the winter time change, our store will be open from 8:00 to 14:00 pm. in the morning and from 15:30 to 19:30 pm. evenings.
Sorry for the inconvenience
---